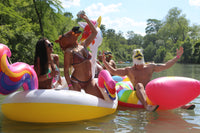 The Best Float In Texas
For a great floating and camping experience, come on out to Don's Fish Camp! We are located in Martindale between Austin and San Antonio. We have floating, camping, rope swing, picnic areas, fishing, bathrooms on site, and a beach area to hangout and make your river adventure the best one yet! 
Buy Float Pass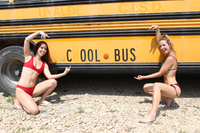 Bus Shuttles
Let us do the driving while you have fun with your friends! We can come pick you up at your hotel, office building, or AirBNB. Wherever works best for you. Click the button below to book your bus shuttle today!
Bus Shuttle Reservations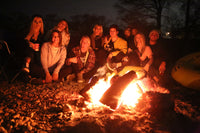 Camping
If you love the great outdoors and want to come camping at Don's click the link below to book your reservations!
Camping Reservations
Keep The River Clean
Help keep the river safe no glass or styrofoam. Keep trash out of the river by using the provided bags. Out of respect for land owners, keep music audible only at a distance under 50 ft and stay off of private property. No stopping along the river banks is allowed.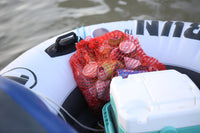 Business Hours and Location
Business Hours
Mon - Thur 11:00 am - 4:30pm
Fri - Sun 9:30 am - 4:30 pm
Address
105 Nelle Ln, Martindale, TX 78655
Click this link for directions to Don's Fish Camp! Directions to Don's